When the sweet taste of beets meets the spicy bite of horseradish, it's a match made in heaven. Beets and horseradish are an age-old Jewish combination, especially at Passover.
Serves 4.
1 bunch beets (3 large or 4 medium)
1 clove garlic, crushe
1/4 tsp salt
4 tsp chopped shallots
4 tsp extra virgin olive oil
2 tsp bottled horseradish sauce
1-1/2 tsp red wine vinegar
Wash and trim the beets so that 2 inches (5 cm) of stem remain attached, along with the taproot—Cook in boiling water until tender (45 to 60 minutes). Rinse under cold water and drain.
In a small bowl, mix the garlic and salt. Add the shallots, oil, horseradish sauce and vinegar, and whisk to mix.
Use a sharp knife to slip the skins off the beets, trim the ends and slice crosswise into rounds. Drizzle with the dressing and serve.
Tip: These beets taste best if you dress them when they are warm. Serve right away, or let them marinate in the fridge for up to a day.
Tokyo beet greens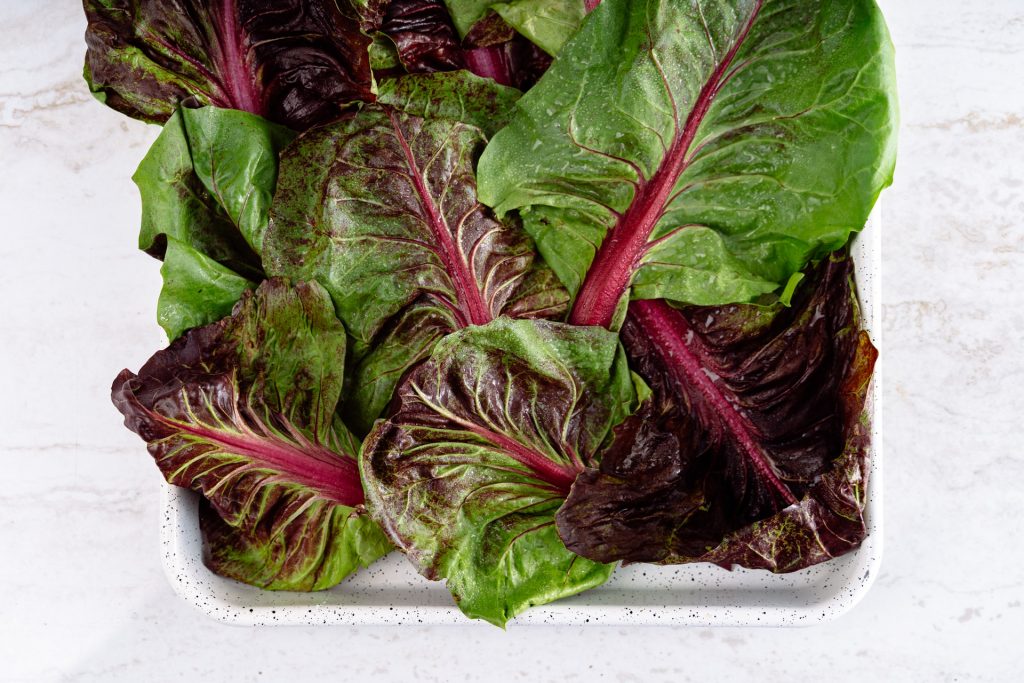 The Japanese often steam their greens until they are wilted, dress them in soy sauce and sesame seeds, and enjoy them chilled or at room temperature. This recipe is designed for the tops of a beet bunch. It's quick and simple and produces a lovely, dainty dish of greens.
Serves 2.
1 bunch beet greens, washed well, stems removed
1 tbsp soy sauce
1 tsp rice vinegar
1/4 tsp sugar
1/2 tsp sesame oil
Toasted sesame seeds
Slice leaves lengthwise into thirds. Steam until wilted. Drain well in a colander, pressing down with the back of a spoon to squeeze out any extra moisture. Set aside on a small serving plate.
In a small bowl, mix soy sauce, rice vinegar, sugar and sesame oil. Drizzle over the greens and sprinkle with toasted sesame seeds. Serve at room temperature or chilled.
Tip: Use the greens cut from a fresh bunch of beets. Or try spinach, Swiss chard or mustard greens. These greens come in larger bunches than the ones that come with beets, so double the recipe.